Restaurants in Chicago's Pilsen Neighborhood you MUST try!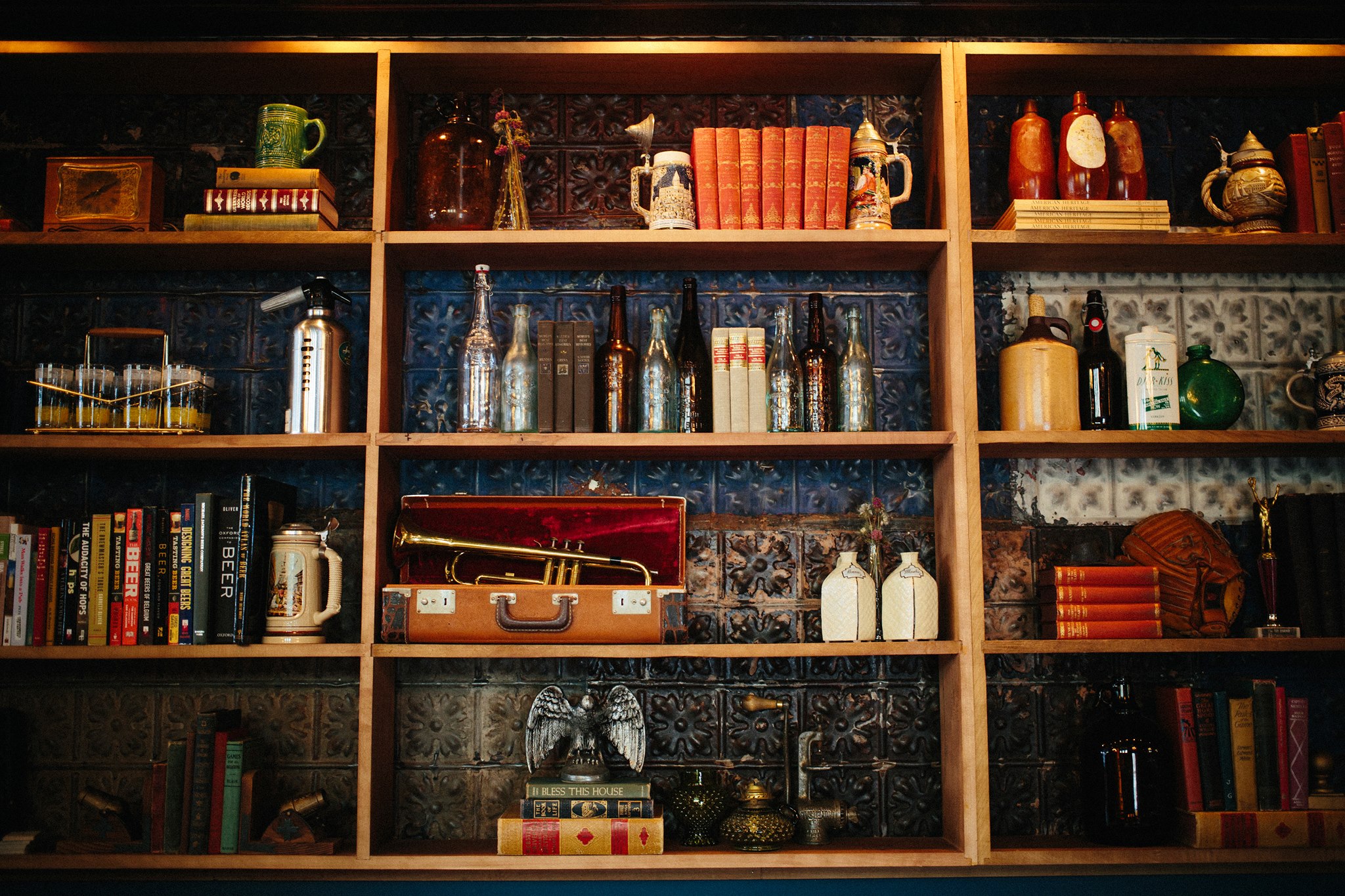 Dusek's Board & Beer celebrates the enduring link between beer, food, and hospitality. 16" on Center opened Dusek's as a gathering place to enjoy an honest meal and drinks aplenty. Named "Best New Restaurant" by both Chicago Magazine and Thrillist, featured on The Food Network, and awarded one star in the MICHELIN Guide Chicago in 2016, 2017 and 2018. Dusek's welcomes guests for brunch, lunch, and dinner in a warm and intimate setting for all occasions.
"They have fun, laid-back atmospheres, but serving remarkable food -- foie gras, sweetbreads, but also great hamburgers. What they're doing is creative and imaginative." - The Chicago Tribune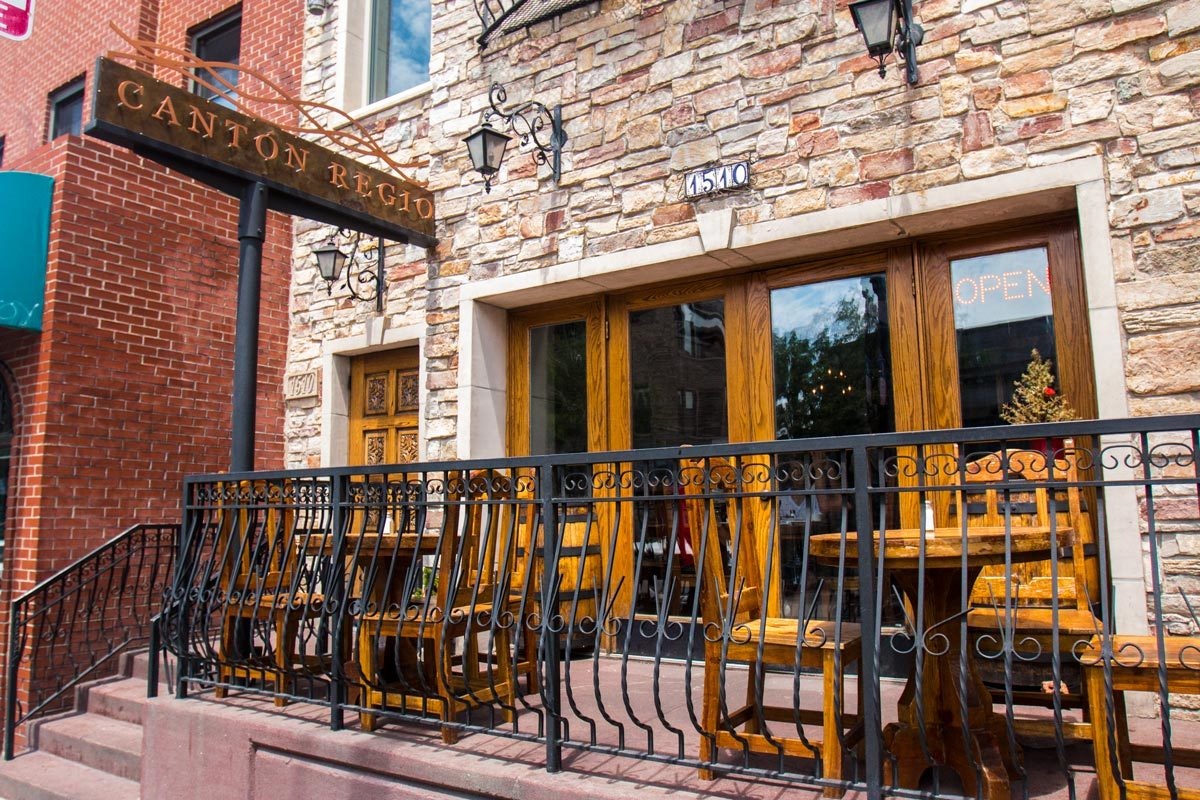 Cantón Regio in Chicago is Pilsen's premier, Mexican steakhouse that brings meat-driven aficionados together to enjoy flame-grilled cuts of beef, chicken & shrimp. These hearty entreês are served with traditional garnishes, housemade salsas & popular accompaniments from the frontier lands of Northern Mexico.
The Gutiérrez family owns & operates this celebrated restaurant. The menu pays tribute to their roots and the rich culinary traditions of Monterrey, the capital city of the state of Nuevo León, also recognized for its culinary influence across Latin & Southwestern American fare.

Fresh, locally sourced ingredients, signature preparations, distinctive cooking techniques and a family-oriented style of service make up the award-winning recipes that Cantón Regio showcases daily.
Chef Gillanders has a growing collection and an appreciation for antique silver spoons: beautifully unique, yet classic. So when Gillanders and his graphic designer/brother-in-law discussed creating a logo alongside the menu concept-- food that's innovative and unique, yet with a sense of familiarity-- it seemed only fitting to use the beloved antique spoon. Gillanders explained that he wanted to present and prepare familiar ingredients in a modern, innovative way; to re-imagine classic dishes from his travels.
The restaurant design also evokes this approach. Built in1891, the original space was remodeled with Seon Kyung Yuk's vision of a modern and contemporary design combined with existing materials. Therefore the symbol of the shattered antique spoon represents S.K.Y.'s philosophy of just that: a classic spoon, shattered to depict a modern, innovative perspective.
Photo by Sandy Noto
For nearly ten years Simone's has been located in the Pilsen neighborhood of Chicago offering a great bar and grill experience. It's a fantastic environment for mixing with friends, colleagues and neighbors. We have something going on most nights whether it's DJs, trivia, karaoke and live performances with DJs.
The interior of Simone's is undeniably unique with two distinct bar areas and seasonal outside space. Using various reclaimed architectural artifacts, the decor includes a bar-top built from a bowling alley lane, graffiti-scarred high school chemistry table tops and booths built from old pinball machines. The use of reclaimed materials fits in with Simone's commitment to responsible and green-friendly practices which also includes a rooftop herb garden and banks of solar panels.
From the Kitchens of DeColores Mexican Restaurant:
It is no coincidence that great food is a passion of ours. Our family has a secret recipe book spanning generations, a book full of secrets that we are finally ready to share with our friends and neighbors.
The recipes we have been enjoying since we were children are now showcased with pride.
Por Ejemplo, if you're tasting our mole poblano, a savory chocolate based sauce made with 20 different ingredients, you're really tasting my Tia Alicia's closely guarded recipe. The rich cucumber salsa enjoyed with your Pozole, or freshly made tortilla chips, is my mother's recipe and a local favorite. Our Coctel de Camaron, or shrimp cocktail, is a special one, reluctantly shared by my suegra (mother -in-law) and originates from her native Tecoman, the Mexican coastal village of Colima, where she charmed the recipe from a local fishmonger as a young child.

So come on in, show us your colors Pilsen, and we'll show you ours!
Buen Provecho!
ABOUT PILSEN

Culture thrives in Pilsen and invites you to explore the treasures that wait around every corner. Here bold murals have blossomed in the most unexpected places — on the fronts of homes, along railway overpasses, and wrapped around train platforms. The artful vibe continues within storefront galleries and studios, as well as in the colorful collections of the National Museum of Mexican Art, a highly-regarded cultural institution.
It's a neighborhood that pulses with a youthful spirit and is ever evolving. For over 150 years, Pilsen has been a port of entry for immigrants. Early on it was waves of Eastern Europeans, which later shifted and became predominantly Latino. Now blended in the close knit Mexican-American community is creative types and students. Thanks to this diversity, you'll find offbeat vintage shops, independent coffee houses and quaint cafes alongside bodegas, panaderias and restaurants serving authentic Mexican cuisine.
Adding to the multicultural mosaic is the neighboring area Heart of Chicago, anchored by several old-school Italian restaurants. But whether you're on 18th Street or Oakley Avenue, it's the strong cultural heritage and rich working class legacy that are the backbone of Chicago's Lower West Side neighborhoods.